Project E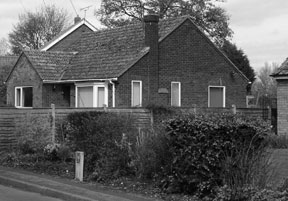 This property was originally a small 2 bedroomed bungalow. The owners needed a much larger home so we increased the footprint by approximately 40% to provide additional family space. We then designed a new roof which was higher and with steeper pitch and dormer windows.
This type of extension, often referred to as a "roof lift" allows for larger bedrooms and more practical ceiling heights than ordinary loft conversions. Although a roof lift can be more expensive, it is often a better extension and can add value to the property due to the additional or larger bedrooms it creates.
No planning issues were identified in this central village, North Lincolnshire location and the application was approved under delegated powers in approximately eight weeks.